Day 5 of 12 days of Christmas 2021!
Library Loot is a weekly event co-hosted by Claire from The Captive Reader and Sharlene from Real Life Reading that encourages bloggers to share the books they've checked out from the library. If you'd like to participate, just write up your post and link it using the Mr. Linky any time during the week.
Fiction Books
Genre: Historical Christmas Fiction
Published: October 2021
Synopsis (from Goodreads): Megs Devonshire is brilliant with numbers and equations, on a scholarship at Oxford, and dreams of solving the greatest mysteries of physics. She prefers the dependability of facts—except for one: the younger brother she loves with all her heart doesn't have long to live. When George becomes captivated by a copy of a brand-new book called The Lion, the Witch and the Wardrobe and begs her to find out where Narnia came from, there's no way she can refuse. Despite her timidity about approaching the famous author, Megs soon finds herself taking tea with the Oxford don and his own brother, imploring them for answers. What she receives instead are more stories . . . stories of Jack Lewis's life, which she takes home to George.
Why won't Mr. Lewis just tell her plainly what George wants to know? The answer will reveal to Meg many truths that science and math cannot, and the gift she thought she was giving to her brother—the story behind Narnia—turns out to be his gift to her, instead: hope.
Genre: Contemporary Fiction Novella; Christian, Clean Romance, Christmas
Published: September 2021
Synopsis (from Goodreads): After a time of heartache and loss, Simone Winthrop discovers a tantalizing letter from her French great-grandmother, which seems to suggest that she is heir to a family treasure. Ever practical, Simone assumes the claim is baseless, but her best friend encourages her to find out for sure. Despite her deep-rooted fear of flying, Simone boards a jet to travel to Paris at Christmastime to uncover the truth. During the long flight, Simone meets the charming Kyle Larsson, who's on his way to France to become an apprentice clockmaker. Though they abruptly part ways, an unexpected rendezvous in the French Alps at Simone's family's clock factory may lead to the discovery of the family treasure . . . and so much more.
Genre: Middle Grade Contemporary Fiction; Christmas, Light Mystery
Published: September 2014
Synopsis (from Goodreads): Every Christmas in the small town of Pine River, a tree appears in the town square–the Angel Tree. Some people tie wishes to the tree, while others make those wishes come true. Nobody's ever known where the tree comes from, but the mystery has always been part of the tradition's charm. This year, however, four kids who have been helped–Lucy, Joe, Max, and Cami–are determined to solve the mystery and find out the true identity of the town's guardian angel, so that Pine River can finally thank the person who brought the Angel Tree to their town.
Also featured here with my mini-review.
Nonfiction Books
Genre: Nonfiction, Local Christmas Traditions
Published: 1982
I can't find any sort of official synopsis or summary, or a decent picture of the cover, but basically it's a collection of stories, recipes, and other tidbits of traditional Christmas celebrations in Oklahoma through the years.
Genre: Nonfiction, Christmas Celebrations and Movie Trivia
Published: 2020
Synopsis (from Goodreads): This stunning book invites readers to an exclusive inside look at the making of everyone's favorite holiday classics with secrets from the stars, screenwriters, set designers, costume designers, and directors who create the movie magic. Featuring the network's top leading ladies and gentlemen–Candace Cameron Bure, Lacey Chabert, Kristin Chenoweth, Debbie Matenopoulos, Cameron Mathison, Chris McNally, Danica McKellar, Christina Milian, Tamera Mowry-Housley, Jodie Sweetin, Holly Robinson Peete, Alexa and Carlos PenaVega, and many others–this ultimate deck-the-halls guide shares their personal holiday recipes, favorite ideas for Christmas decorating and gift giving, as well as ways to savor and share the true meaning of the holidays.
Genre: Nonfiction, Christmas Movie Trivia
Published: October 2021
Synopsis (from Goodreads): Hosts and best friends Brandon Gray, Daniel "Panda" Pandolph, and Dan Thompson share reviews that make you feel like you're watching these holiday favorites with your best buds, discussing warm Christmas feelings and absolutely bonkers plot twists with equal enthusiasm. And thanks to original interviews with the movies' stars and creators, fans will find out insider information on the making of the movies and learn answers to pressing questions: Why do the lead characters keep coming down with amnesia? Why do so many female stock brokers and lawyers find themselves forced to plan parties? And do all of the stories take place within something called the "Kennyverse"?
To complete the perfect Christmas package, the book is also chock-full of ideas for hosting your own holiday movie-watching party, complete with delicious recipes. Featuring dozens of full-color photos throughout, I'll Be Home for Christmas Movies is as cozy and sparkly as the movies themselves.
Genre: Nonfiction, Health
Published: December 2020
Synopsis (from Goodreads): You're being healthy, eating in a more considered manner and, most importantly, you've never felt better. So why is it still so tricky to navigate life as a sugar-free diner? From going out for dinner to staying in with friends, it can be a challenge to cook, eat and socialize in a world of refined sugar eaters.
How to be Sugar-Free and Keep Your Friends helps you to go about your life without compromises, excuses or apologies. Instead, you'll be armed with over 50 fresh, exciting and globally-inspired recipes, free from any refined sugar, and discover a whole new world of natural sweeteners. Happily cook for yourself, your friends and your family (without hearing any complaints!), and dip into tips, tricks and hacks to learn how to be a better, more easygoing sugar-avoider.
Genre: Nonfiction, Fiber Arts
Published: October 2021
This one also doesn't appear to have an official synopsis, and I have yet to dive into it. I expect it is full of patterns and techniques for making used clothes look new/fashionable again.
Genre: Nonfiction, Knitting Patterns
Published: April 2013
It's a book full of knitting patterns, does it need a synopsis?
Movies
Genre: Contemporary Christmas Romance
Synopsis (from IMDB): Raised by her mother, but orphaned at a young age at Christmas, Miranda finds a clue that will take her to the truth about her father. Along the way, she finds romance and rekindles her Christmas spirit.
Genre: Inspired Historical Fiction
Synopsis (from IMDB): A tenacious British woman becomes a missionary and runs an inn for travelling merchants in China during the Japanese invasion and the tumultuous years leading up to the Second World War.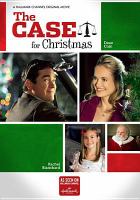 Genre: Contemporary Christmas Drama
Synopsis (from my library's catalog record): Santa is in trouble. People are losing faith in him, and he's being sued for ruining Christmas. Michael Sherman is a young lawyer and single father still mourning the loss of his wife who takes Santa on as a client. He not only helps save Kris Kringle but also discovers the courage to let love back into his life, making this truly the happiest season of all.
So many good and festive things in my check-outs at the moment! Even though I still feel very busy and am not reading terribly quickly, it's nice to be reading books with a little more complexity than the children's books I read all semester! And whether I use anything from the crafting books or not, they're fun to go through and think about.
What do you have checked out from the library today, Reader? Do you plan to make any more trips before Christmas?
Until the next chapter,
Jana