May is drawing to a close, which means the season is changing and summer is starting to creep in. I am glad to be just about through the stormiest time of the year, but there is something even bigger to look forward to June: the local library's Summer Reading program runs June 1 – July 31!
At this point you may be thinking something like "that's great for little kids and the children's librarians who work with them, and maybe even for the ice cream shop that gives out coupons to the participating families, but is it really any sort of big deal for the rest of us? Why be excited about a library program as an adult?"
The short answer is that A) depending on your local library, the Summer Reading program isn't always just for children. My library offers prizes and incentives to anyone who tracks their reading, regardless of age. And B) funny you should mention the ice cream because none of the places close to me do that anymore and some of us have been talking lately about how we miss it.
Anyways, this post is purely to plug summer reading programs at any public library, and especially to brag about my library because I really like the way we're doing things this year.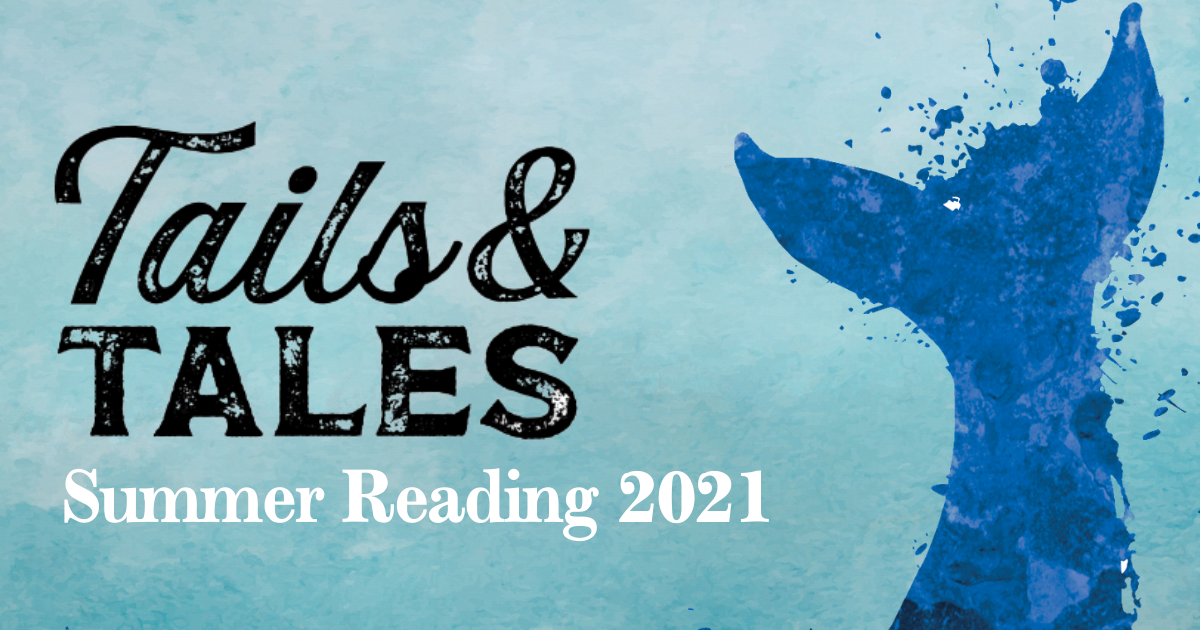 Each year the Community Summer Library Program (CSLP) comes up with a theme and resources for libraries to use to build their summer reading program and to work together so that everyone can have fun in the process. It isn't flawless, but together we are able to do more than we might be able to individually. This year's theme is "Tails and Tales," as shown in the image above. The themes seem to be getting increasingly vague over the years, so this time, we've got all kinds of artwork about animals with tails – and man are there a lot! So some promotional materials are ocean themed, some displays are farm themed, and some decorations are jungle-esque, but all of them incorporate animals with tails.
Working from this theme, readers of all ages keep track of the time they spend reading whatever tales they want. If they use the Beanstack app to track their reading, there are badges they can earn along the way for various reading-centered challenges. At ten hours, they've "won" the challenge and earned their choice of a tote bag or a free book. There are also a lot of fun programs along the way. With the way the world is at the moment, we aren't doing in-person programs in the library. Instead we're offering take-home kits for crafts and casual education, with different kits made with different age groups in mind. And, of course, we'll keep doing storytime in the park once a week through summer.
Since I am taking three classes over the summer, I'm not creating a specific TBR list for this challenge. I'm going to count all of my homework reading toward this, and I'm sure it won't take too long to reach the ten hour goal! I'm also joining the Louisa May Alcott reading challenge in June (more details coming soon), and I may try to get a few other books in as well. I'll share my June TBR list next week.
If you want to read more about the benefits of Summer Reading, check out my local library's Summer Reading landing page. They do a clearer job of explaining the benefits there.
What does your library do over the summer, Reader? Are you participating in any reading challenges this summer, through a library or otherwise? What do you like or dislike about library Summer Reading programs? Let's talk about it in the comments!
Until the next chapter,
Jana